last day of summer (free mp-3 single)
Posted Tuesday, October 16, 2007 by celestial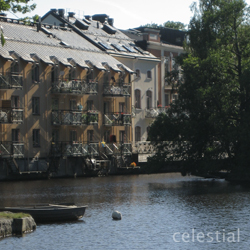 01. lake como (remix)
02. brighton girls (remix)
03. fragile heart (remix)
04. bluebell meadow (remix)

download zip-file including songs and cover (27,2 mb)
at: music is my girlfriend

the last day of summer has been and gone.
autumn is here but the memory of brighter days is still alive.

but maybe these four songs will make you happier. celestial's remixes brings you the light. please download this mp3-release for free, or pay a small amount for it here.

the original songs was previously released on his debut album "dream on" and on the seven inch single "fragile heart".

one more thing. go and visit celestial's good friend, henry morgans solokarriär and download his new ep too.

thank you.

love,
mimg

---
T-Shirt Weather - Lottery
Posted Sunday, May 27, 2007 by celestial
Hello!

The days in Sweden are somehow getting longer and warmer.
Music Is My Girlfriend has therefore made some suitable
garments for this season. All you have to do to stand
a chance to win the package is to send an email to:

celestialmusic (at) hotmail.com
Simply write "t-shirt weather" in the email.

The lucky winner will be drawn on the 9th of june.

Best of luck!
/Andreas

myspace


---
Lack of news (will not tear me apart)
Posted Thursday, May 3, 2007 by celestial
in the meantime you can head over to:

myspace
---
Dream On
Posted Wednesday, May 2, 2007 by celestial
Dream On album. Out 24th of April 2007.
Tracklist:
1. brighton girls
2. horoscope
3. saving my presence
4. the boy who never says goodbye
5. dream on
6. fragile heart
7. nothing happens; twice
8. lake como
9. springtide day
10. bluebell meadow
11. pale blue eyes
12. the sunshine of your smile

available from:

Skipping Stones (USA)

Fraction Discs (SWEDEN)

Rough Trade (UK, London)

Darla (USA)

Parasol (USA)

Tonevendor (USA)

HMV (JAPAN)

Arch Records (JAPAN)

Apple Crumble (JAPAN)

Warsaw (JAPAN)

Zoo-Records (HONG KONG)



Download:

iTunes

Realnetworks/Rhapsody

---
7" single at Music Is My Girlfriend
Posted Monday, February 26, 2007 by celestial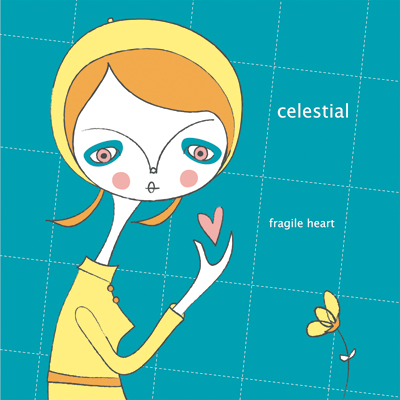 Tracklist:
A Fragile Heart
AA Brighton Girls
B Fragile Heart (remix)
BB Brighton Girls (remix)

The single has also got some reviews and opinions like this:

It's short, it's sweet, it's catchy and very, very good! Check it out.
/Hits in the car

Ein super Stück!
/Coast is Clear

It's really good, quite like their hit single Nothing Happens; Twice or the Christmas song they've put online recently. In fact, they might be the best Swedish pop band of today.
/Think Small

If you are a fan of Creation bands from the 80's, the softer side of Jesus and Mary chain or hazy 60's pop this will brighten your day.
/Swedesplease

I was delighted to find this lovely tune in my emailbox today.
/Powerpopulist

This 7inch is a perfect sensitive twee record, addictive and moving, with perfect male / female vocal harmonies, some keyboards lines with the typical guitar lines, "Fragile heart" and "Brighton Girls" are two precious and almost translucent songs between dreampop and twee pop. There is no other possibility than succumb to their naïve softness and adolescent sensitivity. It makes me happy that in 2006, not only masters of the genre, like Harper Lee, but also newcomers, like Celestial, are able to create almost immediate classics of the genre with sincerity, honesty, fragility and a big, opened heart.
/Didier, Derives.net

Yes this sounds exactly the way you thought it would; twee, ethereal and as precious as a gold ring lying undisturbed on a riverbed somewhere.
/MP3Hugger

The Aa sides are near perfect examples of what makes Celestial good – 'Fragile Heart' is a wonderful combination of simple words and jangly gutars which helps create great understated indiepop.
/Lost Music

Buy the record from our shop or order it from;
available from:

Music Is My Girlfriend (SWEDEN)

Fraction Discs (SWEDEN)

Delicious Goldfish (SWEDEN, Stockholm)

Rough Trade (UK, London)

Apple Crumble (JAPAN)

Tonevendor (USA)



Love,
MIMG

***

---
He holds the flame
Posted Thursday, October 12, 2006 by celestial
In early spring I will start to update this page on a more regular basis, but for now you will have to settle with these words about a new release by Harper Lee.

'He lay down and closed his eyes.
Disappearing to a distant place where the
grass at the edge of the road sparkled with dew,
like silver in the sun.
There, he slowly cycled down towards
the sea and the pier that protruded into it.
This sea , smooth as a mirror,
which as if by an invisible
force sent its waves towards the shore.
He woke up and felt that this is
how life ought always to appear.
He thought that regardless of whether
the days are dazzling or dull, one
must never lose faith or trust.
And above all, he decided that one must never
give up the search for beauty
in life.'


I apologise if the text above is stolen or taken out of context. The reason why I use it anyway is that it pinpoints the influence that beautiful music can have. Because in some strange way, Harper Lee's music makes me dream away to a place similar to the one mentioned above. Why that specific image appears is, however, difficult to explain. Maybe, in this case, Keris Howard's background in the Sarah Records' band Brighter is a contributing factor. Probably, it has something to do with the fact that Harper Lee has previously done an utterly amazing song called Train Not Stopping.Certainly, something about the band's address appeals especially to me.Anyway, this was everything I needed right now.

Thank you Keris Howard, thank you Laura Bridge, thank you Harper Lee.

---
Emmaboda
Posted Wednesday, July 5, 2006 by celestial
Tickets are now booked for the Swedish Emmabodafestival. Among the performing bands that I am especially looking forward to see is, Camera Obscura, Pipas and the lovely Cats on Fire. I am also really looking forward to an event called frukostpop, where various bands early in the morning perform their songs accompained by free coffe and cinnamon-buns.

The whole lineup for the festival can be found at: Emmaboda Festival 2006 and the man behind frukostpop is running a very nice recordshop that can be found at: Delicious Goldfish

I have also ordered a handfull of tickets to a small one-day festival nearby: I´m from Brakne-Hoby 2006

The last week we have completed the artwork for our upcoming release at Skipping Stones Records.
---
Popaganda
Posted Tuesday, May 30, 2006 by celestial
I spent this Saturday at the Popagandafestival in Stockholm, Sweden. great company, a Lovejoy-ep and a concert with Hello Saferide was the things that I enjoyed the most, except from the company then.

Today we have finished the mixing of fifteen songs.
Twelve of them will appear on the debutalbum released on Skipping Stones Records. Some of the songs has already appeared on the cd-rs released on Music Is My Girlfriend, some has not. All these songs are new recordings.



---